For Sale: TekSocial
Back in July 2010, TekSocial was born. Since then, it has grown to form a community consisting of over 500 registered writers and 4,000+ articles. To this very day, the website still receives close to 1,000 page impressions on a daily basis. While traffic isn't exactly poor, I would like to see TekSocial become something much larger. Unfortunately, I don't have the time and focus required to make that happen.
Getting to the point, I have decided to put TekSocial up for sale. It is a strong brand that deserves more attention, thus possibly expanding its lifespan for years to come. Of course, I am only willing to sell the website and its contents to someone who is legitimately interested. This is a serious acquisition. While pricing is negotiable, I prefer to sell everything for a reasonable amount.
If you are interested in purchasing TekSocial, below is a handful of notes worth reading:
Buyer will acquire ownership of all content, including 900+ TekSocial Gallery uploads
Website is fully hosted via Squarespace
Next Squarespace bill does not occur until March 12, 2013
Domain name is hosted via Go Daddy, but can be transferred to any registrar
Website login credentials will be handed over to the buyer
Buyer will have complete control over the website after purchase
If requested, the buyer will acquire ownership of TekSocial Video on YouTube
Login credentials for the @TekSocial Twitter account will be handed over to the buyer
In a nutshell, the buyer will immediately gain access to TekSocial and all of its contents — except for the contact forms. These will need to be provided by the buyer. The current contact forms will be disabled once the acquisition is complete.
The following are two screenshots of TekSocial's traffic details (click to enlarge):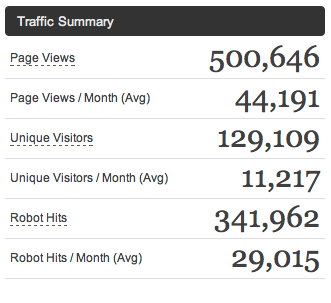 Google PageRank: 4/10
If done right, TekSocial could finally become quite big. That is something I really want to see happen.
For serious inquiries regarding the acquisition of TekSocial, please contact me here. The final sale will go to the buyer with the best offer. Details will be discussed via email. Payment via PayPal is preferred.